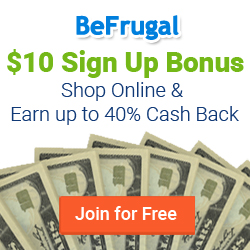 It is going to be a tough holiday shopping season for businesses. Thanksgiving and Black Friday are going to be in late November this year. Businesses will lose about six days of shopping and sale madness if they wait. The government shutdown, unemployment, and consumer worries are weighing on shoppers minds.
These things will actually benefit shoppers this holiday season. Most retailers are moving their holiday sales earlier into the month. Shoppers will start to see promotions before Black Friday. More retailers will be offering free shipping this holiday season.
Now, more than ever, the holiday season is sooner rather than later. It is before Black Friday, even. The holiday season is moving on to the left on the calendar. It's the second week in November and you've already missed some holiday savings and sales.
This year, Thanksgiving falls on November 28th, late in the month. As a result, there are six fewer shopping days between Thanksgiving and Christmas this year, which means many retailers are jumping the gun on their holiday sales. They're moving the holiday shopping season further into November, before Thanksgiving. But, there are ways that you can take back control of this holiday shopping season, and I talk with two great guests on the podcast about just that.
Get The Most Out Of This Holiday Shopping Season With BeFrugal.com
In this episode of the Money Q&A podcast, "Your Money: Your Choices", I interview Jon Lal, founder and CEO of BeFrugal.com. We talk about what consumers can expect during this year's holiday shopping season. We talk about Black Friday, Cyber Monday, Christmas sales, and much more.
We also discuss how consumers can get the most bang for their buck on BeFrugal.com through coupons, coupon codes, cash back deals, and more. You won't want to miss what Jon has to say about this holiday season and the deals consumers are going to score!
This is going to be one of the slowest holiday sales gross since 2009, according ShopperTrak. Data show that consumer confidence has tumbled in October, as part of the partial government shutdown rattles households. Debt ceiling crisis and payroll taxes earlier this year, have also caused consumers to be weary. Morgan Stanley expects that the holiday season to be the most promotional since 2008, and e-commerce is going to account for about 13% of all holiday retail sales.

Win $2 Million In Cash and Other Prizes With SaveUp
How would you like to win $2 million for simply paying your credit card bills or investing in your 401k retirement plan? That's exactly the types of prizes that you can win with the new iPhone app from SaveUp.com.
In this episode, I talk with Priya Haji, co-founder and CEO of SaveUp, about the company's new app and the great prizes it offers. SaveUp is changing the way people look at financial tasks by making it a game and creating positive financial habits. You won't want to miss this great episode.

"Your Money: Your Choices" Podcast
Roth IRAs, CDs, stocks, insurance, your 401K . . .what are the right choices for your financial future? "Your Money: Your Choices" will clear out the cobwebs and confusion surrounding these concepts and more with clear and concise information.
You'll hear tips and tools that you can put into action right now to help save your hard earned income in way that will protect your future for a healthy retirement. Whether you are a single mom or a father of five, "Your Money: Your Choices" will get you on track and put your money back in your control where it belongs!
Download This Week's Podcast Transcript
Or, You can click the "Show" button below to read the podcast's transcript.
Past Episodes Of "Your Money: Your Choices"
Click here for more past episodes of the "Your Money: Your Choices" podcast.